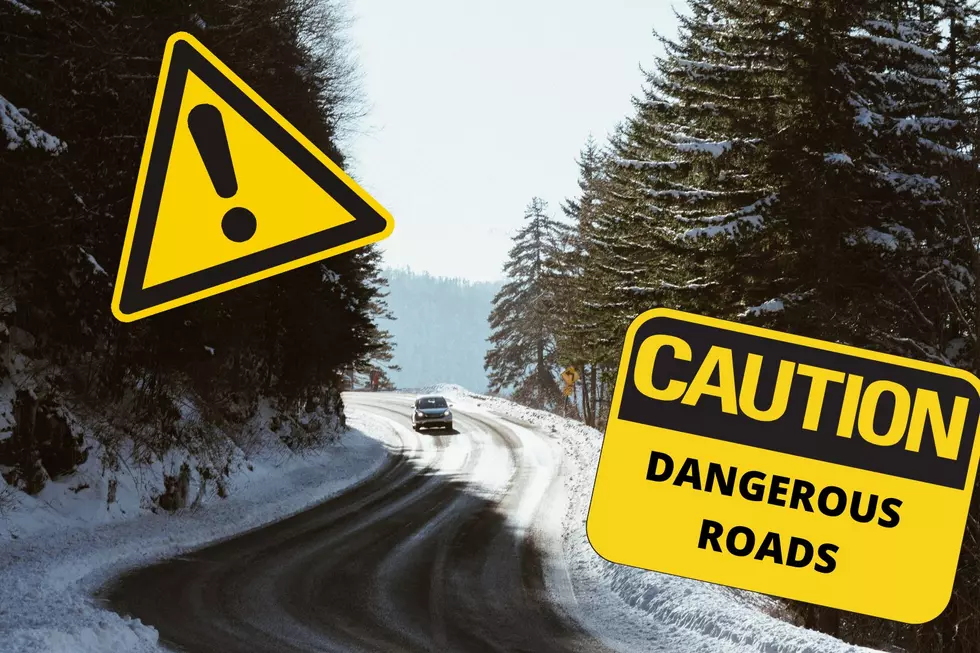 Watch Out for Minnesota's Dangerous Highways This Winter
Original photo by Jeffrey Wegrzyn on Unsplash
With the winter here as well as the holidays, we know we will be doing a lot of driving and we know that we need to be careful. However, there are some roads in our beautiful state that are dangerous regardless. I thought I would share the top 5 most dangerous highways in Minnesota so you can avoid them!
Number 5: U.S Highway 10
US Highway 10 is a 275-mile stretch of road that runs east-west across Minnesota and is one of the original long-haul highways as noted by Wikipedia. In an article by theadvocates.com it is explained that "In the last few years, alone, Minnesota police have seen upwards of 14 automobile-related deaths along the stretch of road." So be careful on this road and go slow.
Number 4: Interstate 94
Okay, I have even heard about Interstate 94 and I haven't even been driving for a decade! While I have heard mostly about awful traffic, the Advocates Injury Attorneys share that "the interstate has seen numerous fatal crashes involving semi-trucks, multi-car pileups, and even bears. Each year, Minnesota sees close to 400 traffic fatalities on its roads and highways and Interstate 94 is ground zero for many of these tragic deaths."
Number 3: Highway 14
Hoglundlaw.com shares that US Highway 14 is considered "one of the most dangerous roads in the country. It was so dangerous that it inspired a $50 million project to widen the highway to increase safe road conditions." So, while it might be a nice highway that gets you to the Black Hills and Yellowstone National Park, be careful!
Number 2: US Highway 12
With this highway having narrow lanes and minimal lighting that seems to hide intersections, it makes sense that this one made it to the list. Hoglundlaw.com states that because there have been so many crashes including head-on collisions, it "prompted the "Highway 12 corridor safety improvement project" in 2021, which included building a median wall to prevent head-on collisions."
Number 1: US Highway 169
Oh boy is all I have to say! I mean it makes sense that when places gain more population the more traffic there will be but according to the Advocates Injury Attorneys, The highway is so perilous that an average of 6 people die in car accidents on this road each and every year! While Advocates Injury Attorneys share that the state government has taken the initiative and begun renovations on the troubled highway, as well as cracking down on distracted drivers, this highway is one you MUST be careful on!
All information is credited to the articles from hoglundlaw.com and theadvocates.com.
Rochester, Minnesota Woman Pleading For Stolen Sentimental Items To Be Returned
On November 17th, 2022, a package was stolen in Rochester, Minnesota on 15th Street. The owner is asking for the following items to be returned as they are precious memories and items of a family member who recently passed away.
If you see these items anywhere or know where they are, the owner would love to have these returned, no questions asked. If you happen to see the items below somewhere and aren't sure how to reach the owner, feel free to send me an e-mail at
jessica.williams@townsquaremedia.com
and I can help make the connection so the items can be returned.