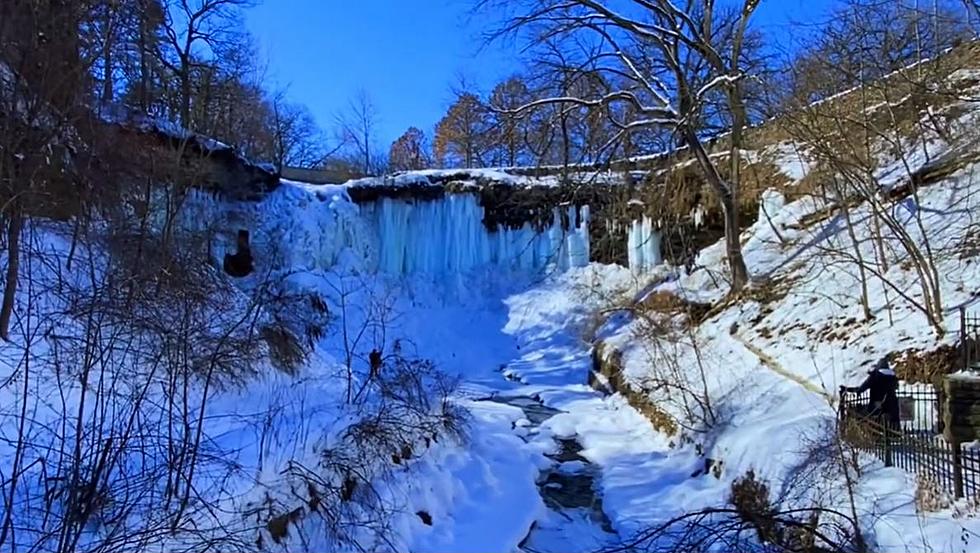 See What Minnehaha Falls In Minnesota Looks Like Frozen
Duluth Urbex via YouTube
Minnehaha Park is one of the oldest and most popular parks in the state of Minnesota. You may have seen Minnehaha Falls in the summer or fall, but have you seen the falls frozen and up close?
According to Explore Minnesota, Minnehaha Park attracts over 850,000 visitors a year. The park overlooks the mighty Mississippi River and is located at the intersection of Hiawatha Avenue and Minnehaha Parkway.
The park sits on about 193 acres and features a breathtaking 53-foot waterfall. Throughout the park, you can also find many varieties of trees from oak, elm, silver maple, basswood, and more.
Before we see how the falls look in the winter, here is what many people come to check out:
The site is absolutely beautiful and is even listed on the U.S. National Register of Historic Places. I've always wanted to check out the falls in the winter, however, there has never been enough time for me to do so. It was really cool to see, even if I haven't seen it in person yet.
The sunlight shining through the ice is just magical to me. If you do plan on visiting the falls during the winter time, please be careful as ice is not our friend. I also happened to find on Twitter that it is a favorite place to cry in the Twin Cities area during the wintertime.
Last month I stumbled across a video from our friends at Duluth Urbex as they walked through an abandoned elementary school in Two Harbors. They are at it again, with a nice look of what the popular falls look like in the winter. They decided to brave the weather to see what magic lies while the falls are frozen. Check out the video below:
Things That Might Surprise First Time Minnesota Visitors
Best Minnesota State Parks To Avoid Big Crowds
While iconic state parks like Itasca, Gooseberry, and Fort Snelling draw massive numbers of visitors each year, there are a lot of awesome state parks and recreation areas around Minnesota that offer fantastic outdoor or camping experiences without the high number of visitors. Give these a look!