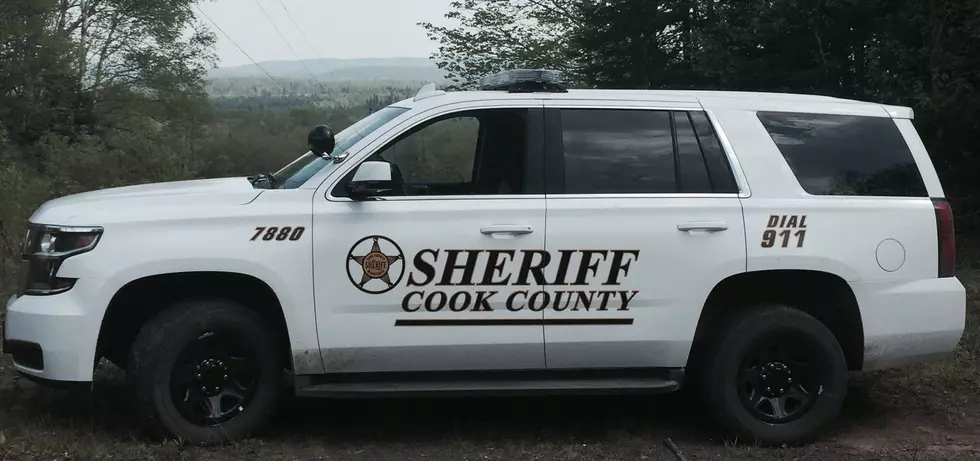 Tree Cut Down In "Attempt" to Keep COVID-19 Out of Cook County
Cook County Sheriff 's Office & Public Safety via Facebook
There are definitely better and a lot safer ways to prevent COVID-19 from spreading. Blocking a major highway with a rather large tree isn't the most ideal way.
According to Bring Me The News and a Facebook post by the Cook County Sheriff's department, Minnesota Department of Transportation had to be called early Monday morning to remove a "very large tree". Around 1:52am a report was made to the Cook County Sheriff's office about the blockage on Highway 61.
When a deputy responded, he saw that the tree was blocking both lanes of Highway 61 and was intentionally cut for this purpose. MN DOT needed to be called out to remove the tree so the highway could be opened up.
Cook County Sheriff conducted an investigation and came to the conclusion that the tree had been intentionally cut as, "the stump was cut horizontally with a saw". It is believed that this was done in an attempt to keep visitors out of the area and, "concerns of spreading COVID-19 to Cook County".
Highway 61 is the main access route into Cook County from the Duluth area. The only other way in, or out, of Cook County would require going through the Boundary Water Canoe Area.
If there was a medical transport to Duluth which was a life or death matter and the ambulance was unable to continue due to this irresponsible conduct, the cost is far greater than making this type of statement. Not only does this endanger motorists, but there is also a significant cost to the taxpayers for removal of the tree
Enter your number to get our free mobile app
CHECK THIS OUT: Feel Like a Celebrity at This Airbnb Lake House For Rent in Minnesota
Wake up with Jarred Becker every weekday morning from 6a-10a on AM 1390 KRFO
Connect with me on Social Media!
Twitter - @Jarred_Becker
Facebook - Jarred Becker