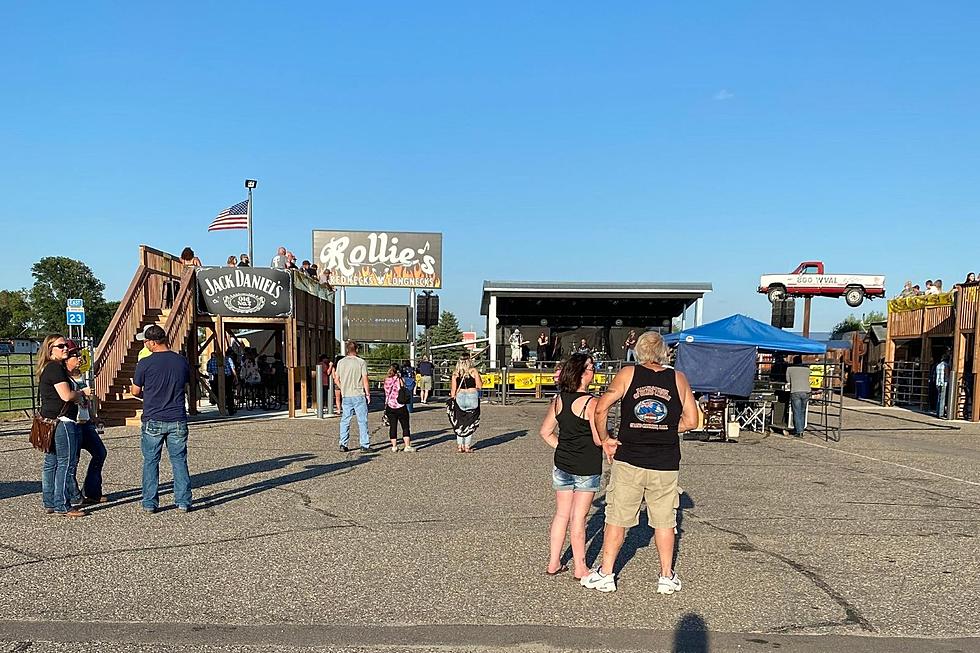 What it's Like Attending a Concert During the COVID-19 Pandemic
Abbey Minke
When I saw Midland at the Myth in Maplewood on February 14th, 2020 I in no way thought that would be my last concert for six months. My fiance and I had tickets to multiple shows and festivals throughout the spring and summer and were really looking forward to crossing some big ones off our must-see list.
Then COVID-19 hit and canceled everything in its wake. Suddenly it was a non-stop cycle of shows being postponed, rescheduled, and ultimately canceled or pushed out an entire year.
Amidst all the cancelations, things sorta opened up again in June, and events could happen if they were below 250 people in attendance. Rollie's in Sauk Rapids booked country artist Colt Ford, and I bought tickets.
The show was on Friday, July 24th, and it was excruciatingly hot. The temperature was 92 at 7:30 PM, and standing in a parking lot would've been unbearable under normal circumstances. But 2020 is far from normal.
I didn't care what the weather was doing, there could've been a dang blizzard, all that mattered was that I was at a real concert.
As far as the "new normal" for health and safety goes, I was pleasantly surprised. Only allowing 250 people gave plenty of room for social distancing in a huge parking lot. People were maintaining their space, and pretty much sticking with the groups they came with. My fiance and I hung out on the fence line and had 6+ feet to ourselves at all times. At no point did I feel unsafe.
When we went to grab a bite to eat at the food truck that was set up, the staff had masks, and there was hand sanitizer set up by the condiments and signage encouraging the use of it.
It just felt so good to be part of a crowd again. Sure it wasn't shoulder-to-shoulder like the last show I went to, but personal space on a hot day isn't all that bad. That's actually something I could really get used to.
The overall feeling of the area was happiness and joy. People were smiling, dancing, and forgetting their troubles for a few hours, and that's what live music is all about. Taking your mind off your worries, and enjoying life. The fact that it can be done safely during a pandemic is an added bonus.
Enter your number to get our free mobile app
Tips For Attending an Outdoor Concert During the COVID-19 Pandemic
13 Minnesota Slang Terms Everyone Should Know