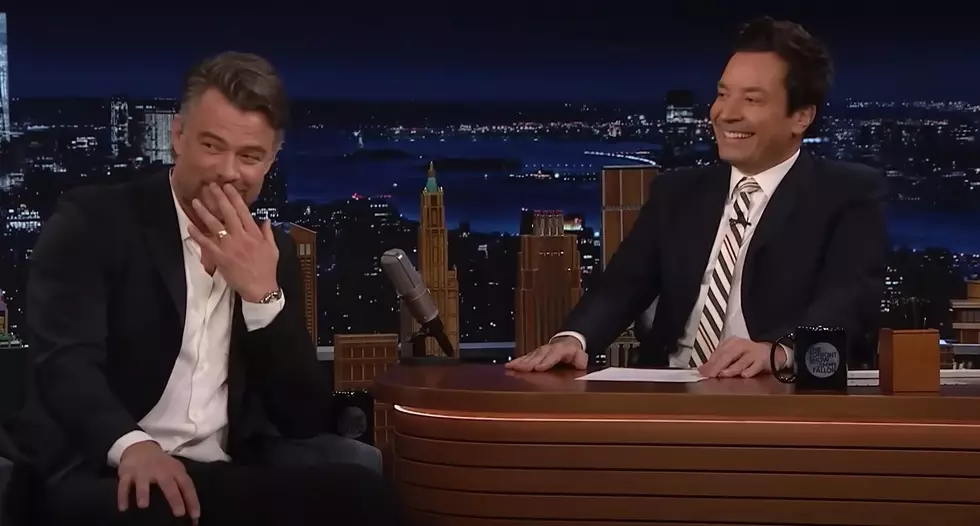 Watch Josh Duhamel Shout Out Minnesota Country Artist + DJ Chris Hawkey On The Tonight Show
YouTube
As a Minot, North Dakota native, actor Josh Duhamel is no stranger to Minnesota. His father lives in the state and he's purchased a cabin within the state.  That's why is not too surprising to see him at Minnesota sporting events and other places.
Those strong Minnesota ties are also what probably led Josh to hire a popular Minnesota artist when he recently got married. When it came to choosing a band to play as part of the celebration, he choose Chris Hawkey.
Chris Hawkey is a country music artist who was a member of the Minneapolis band Rocket Club and is the vocalist of the Chris Hawkey Band. He also co-hosts the sports-based Power Trip Morning Show on KFAN, which is based in Minneapolis and can be heard throughout the region.
This week, Josh Duhamel went on The Tonight Show with Jimmy Fallon to promote his movie Shotgun Wedding, which co-stars Jennifer Lopez. However, before they discussed the new Prime Video offering, Fallon wanted to discuss the wedding. Specifically, a "little mishap" that happened just before the wedding.
Apparently, Josh suffered an injury to his back and he was concerned he may not be able to walk down the aisle. However, thanks to some good meds and treatment he was able to make it through.
He did so well in fact, that he was able to join Chris Hawkey on stage after the wedding to help sing the Kansas hit 'Carry On My Wayward Son'.
Josh mentioned Chris Hawkey by name during the exchange and Jimmy Fallon even played a clip from the performance, where you can clearly see Hawkey on stage.
You can watch the funny exchange below.
As for the new Josh Duhamel / Jennifer Lopez movie Shotgun Wedding, here is the Prime Video synopsis of the plot:
Darcy (Jennifer Lopez) and Tom (Josh Duhamel) gather their families for the ultimate destination wedding but when the entire party is taken hostage, "'Til Death Do Us Part" takes on a whole new meaning in this hilarious, adrenaline-fueled adventure as Darcy and Tom must save their loved ones—if they don't kill each other first.
Shotgun Wedding will be available beginning Friday, January 27.
18 Celebrities You Could Run Into In Duluth, Minnesota
Popular Child Stars From Every Year
Below,
Stacker
sifted through movie databases, film histories, celebrity biographies and digital archives to compile this list of popular pint-sized actors from 1919 through 2021.